The animation industry has grown dramatically since the first half of the 20th century. Exponentially growing knowledge base, understanding market needs, usage of constantly developing innovative technology allow companies to invest in upbringing more field experts. This forges to make better quality films that strike the viewers and fellow professionals.
Something that characterizes successful animation production companies is their focus not only on good illustrations and a captivating story but also close attention to details.
Each day the function of animation expands its territory of influence. Today we use animation in most spheres of the digital presence, such as banners, business presentations, advertisements, product videos, explainers, and even videos for training, etc.
Since the 1920s the ways individuals perceive animation have changed. But the ideas and the essence for what animation stood for and what it grasps today, push more and more companies to production of quality work animated videos. Our list captures the important aspects that these animation dinosaurs had brought into the animation field, which truly makes them the top animation companies in the world. They have a special place earned in the heart of the audience.
Here are some of the greatest ones:
Walt Disney Studio Animation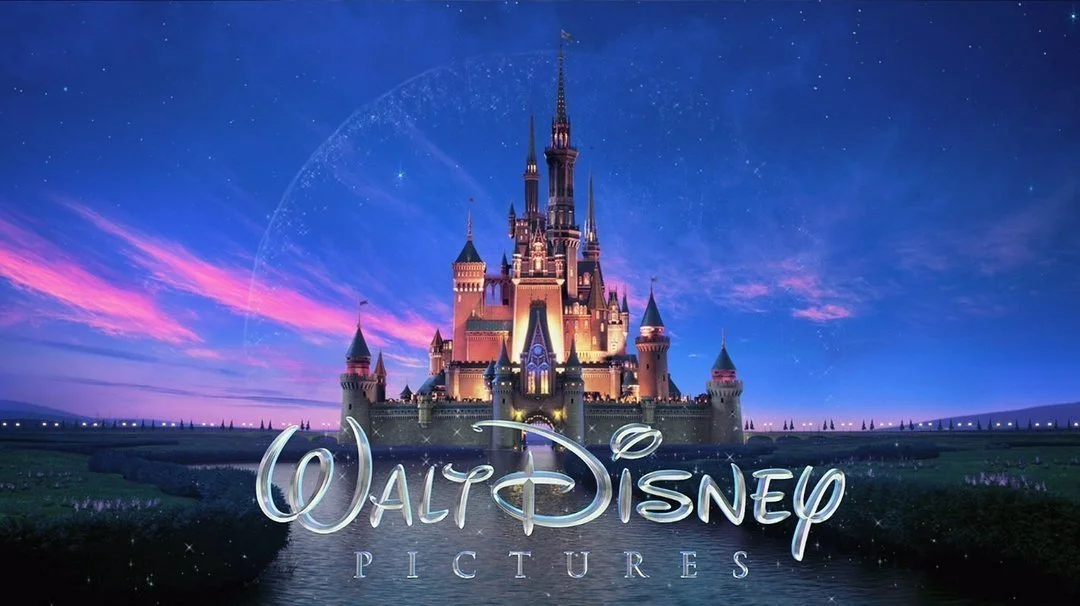 Did your childhood art include the magic castle, Disney logo, or any other Disney drawings? Do you get excited every time you see "Walt Disney Pictures presents" on the screen? Who wouldn't want to download a Disney png of a dreamy castle for a screensaver on their computer or phone?
The company became famous after Snow White and the Seven Dwarfs (1937) which brought Walt Disney Studio Animation world recognition. This renowned company owes to its pioneering experiences in the world of animated films. Walt Disney Animation Studios produced 59 full-length films. They used 1970 voice actors for creating unique Disney characters.
Walt Disney opened the studio in 1923. It evolved into an empire that reserves a space for the number one animation company in the world.
Disney animators collection
It all began with an experiment famous. Mickey Mouse became the creation of the Disney animators collection. The short animation series with a beloved character has stolen the hearts of young and old. Disney clipart is at the top search for various animated characters. I believe many had Beauty and the Beast, Bambi, Alladin, Mulan, and other amazing fairy tale pictures as part of Walt Disney's home video collection tape set at their houses.
Of course, since then a lot has changed, including the choice of stories to tell, plot development, and characters have become more modern and sophisticated. But in the end, it still provides the same experience in the universe of Disney little people. Having won numerous prizes and awards, including the Oscars, their unquestionable success is evident. Undoutfully, it is a tremendous success when while watching yet another film one feels that it is my story animated by Disney.
Pixar Animation Studios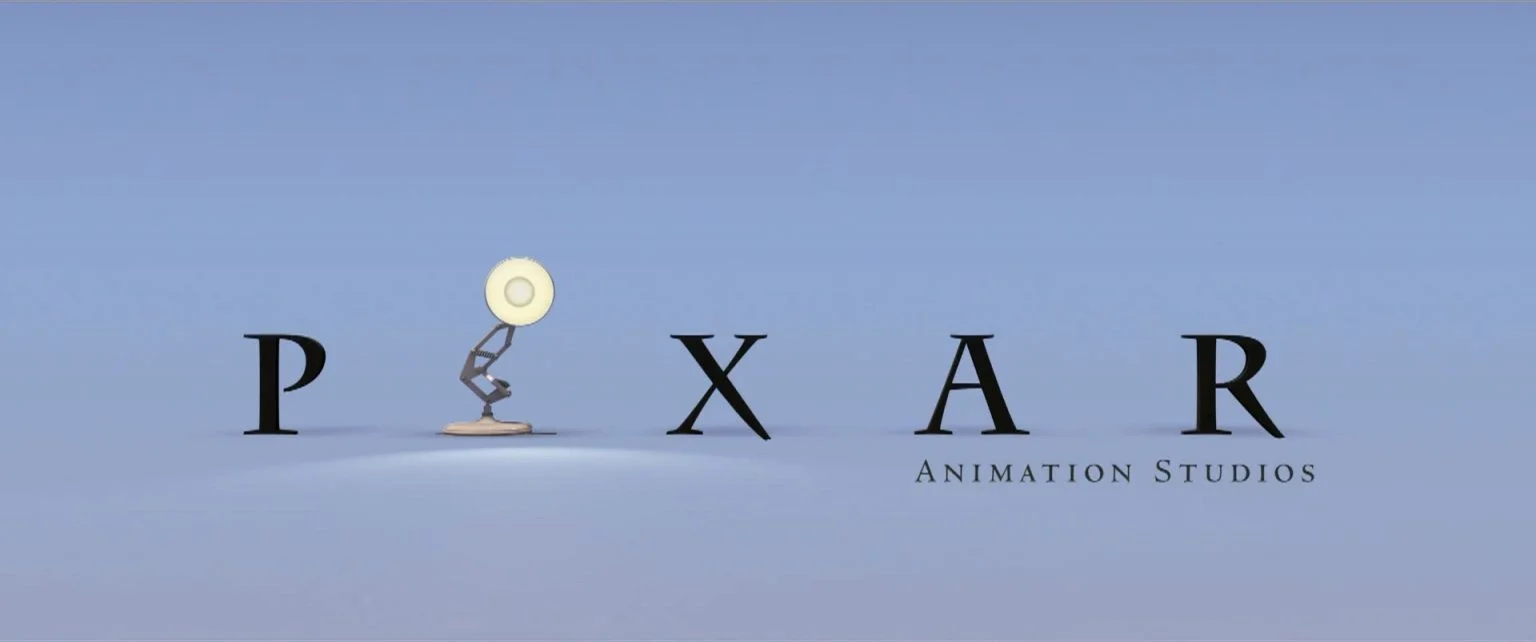 Pixar is highly agile in its technical possibilities among other animation production companies. They use their own award-winning rendering technology that helps them producing excellent imagery for VFX and feature film animation. But it wasn't always like that.
Back in the day, Pixar was a part of Lucasfilm, functioning as a computer graphics division. Who could have thought that one of the most advanced top animation studios in the world would have to drop their work on pre-production of a movie called Monkey in 1985 due to their technical limitations?
To date, Pixar has released 24 animation films, one better than the other. But not everyone knows that the creators of the most recognizable Pixar wallpaper started from making commercials. Mentalfloss claims Tropicana, Life Savers, Listerine, Pillsbury, Trident, Volkswagen, and the California Lottery among the clients of Pixar ad campaigns in the mid-90s. Pixar was not the only company among other animation production companies that worked as a contractor for some time.
Toy Story big success
Based in California, it is considered to be one of the best animation studios in the world. The first Pixar animation film was Toy Story issued in 1995. Little did they know there would be 3 more sequels, zeroing on its biggest financial success with a gross of over $1 billion on Toy Story 3.
Being a subsidiary of Disney, 2005 was marked on the calendar as the first big collaboration with another animation giant Warner Bros. on a live-action production. Nonetheless, shortly after the beginning, major script problems sent the picture to push daisies. Among other animation companies, Pixar was always heads up for interesting collaborations. Such as assisting Hayao Miyazaki films from Studio Ghibli for localization in English.
Pixar's black PR
Not a lot of famous animation studios broadcast their failures to the public in order to avoid black PR. Unless it is Pixar and scandals and shocking information is that made them reach the top. Actually, one of the reasons why Pixar and Lucasfilm had to part ways is due to a costly divorce. George Lucas had to pay off a huge amount of money to Marcia Lucas, his (ex-)wife who was also co-editor of Star Wars.
Therefore, in 1986, Pixar became its own company. Steve Jobs became one of the major investors of Pixar's animation studio. The visionary's investment has spun its scale to a much higher level. But of course, there is no success without failure. Pixar also had to sustain a large number of lawsuits related to intellectual property. Maybe this is why Pixar animation studios tours are not available for the public due to corporate restrictions unless you are invited to a family and friends' day.
To sum up, one of Pixar's most fascinating strengths is the know-how of collaboration and partnership. Without negotiations and adaptability to the market needs, Pixar would have never been able to achieve such brilliant results in each product that has its own stamp and is loaded with feelings and emotion, all mixed with a very light mood.
DreamWorks Animation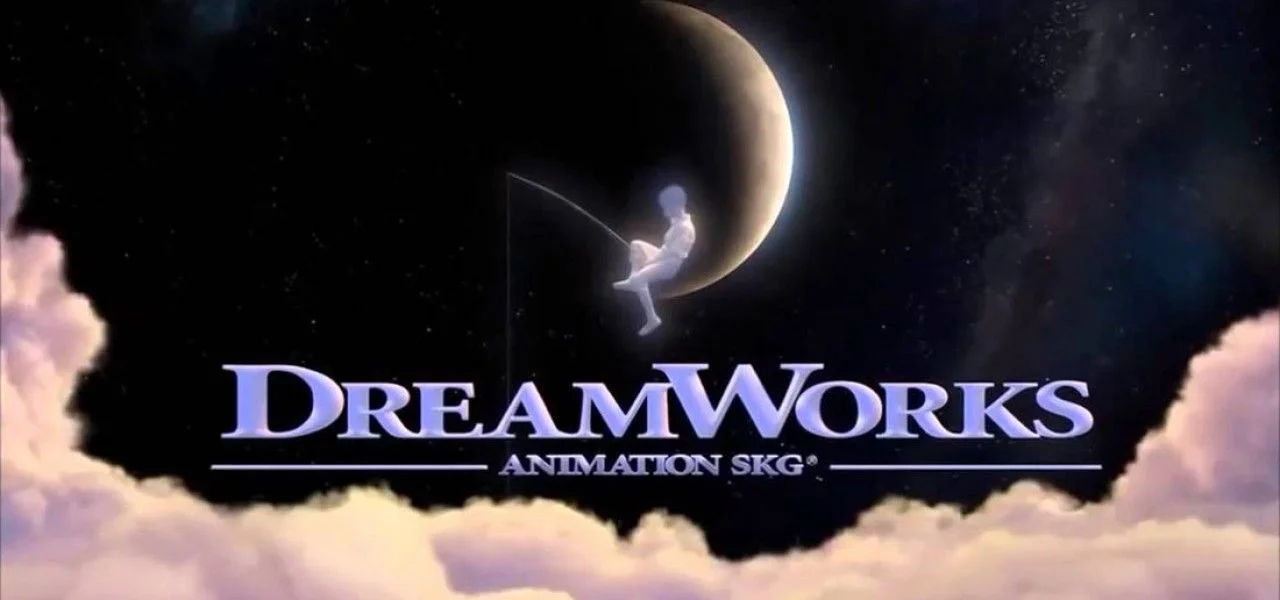 After NBCUniversal acquired DreamWorks Animation for $3.8 billion in 2016, this once-minor animation studio specializing in special effects became the biggest competitor to the previously listed animation giants. Created in 1997, DreamWorks Animation established itself as a major player in Hollywood around 2004 due to the great success of Shrek.
Reasons for shifting from 2-D
When Pixar was busy getting massively famous for their cartoons, DreamWorks dove deep into outsourcing their computer-generated animation for CGI games. DreamWorks acquired 40% shares of renowned special effects house Pacific Data Images. To understand the scale, they are known for creating special effects for Terminator 2: Judgment Day, True Lies, and Batman Forever.  DreamWorks became more powerful and technically skilled. They showed their new colors when making 1998's Antz, which is by the way considered to be Pixar's Bugs Life rip-off. In 2000 the two companies fully merged creating a computer-based animation giant. 2-D animation wasn't the trend anymore. DreamWorks wanted to move forward to become better than the rest of the animation production companies.
The last traditionally animated film was Sinbad: Legend of the Seven Seas. The studio's first hand-drawn picture The Prince of Egypt rocketed to gross over $200 million worldwide. It even brought home an Oscar for Best Original Song. Nonetheless, their last $60 million budget stop-motion film wound up with a domestic tally of just $26 million, which killed 2-D animation for the studio once and for all.
Up today DreamWorks is one of Disney's strongest competitors. Among its most iconic films are Shrek, How to Train Your Dragon, and Kung Fu Panda.
DreamWorks logo development https://youtu.be/82-p7T0nTKM
Sony Pictures Animation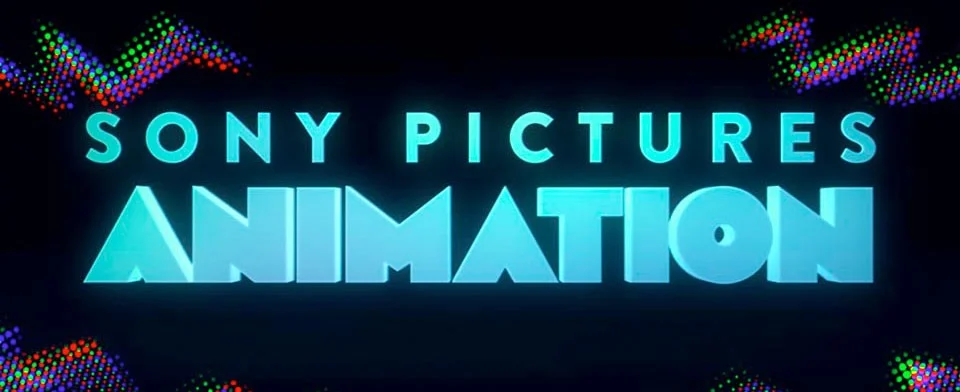 After a massive fiasco of their live-action "long lost son" called Astro Boy, which had been in development since 1997, but never made it to the screens, there was a decision to cease the work in this direction. However, If only Sony Pictures would have sold its visual effects facility in 2001 – the world would have never known American animation studio is Sony Pictures Animation Inc. Considering the success of Stuart Little 2 by CGI and Shrek by DreamWorks Animation, as well as Disney/Pixar's Monsters, Inc. the company decided to hold on to its valuable resources and try to separate the animation division into its own thing. So, in May 2002 – Sony Pictures Animations was established. The ChubbChubbs! and Early Bloomer were their first test-flight shorts to touch the ground.
The first massively successful full-meter film was Open Season 2006, which gained worldwide popularity. Voiced by Adam Sandler, Andy Samberg, and Selena Gomez. their animated film Hotel Transylvania became wildly popular in 2012, transforming into a media franchise. After 2 more sequels by Sony Pictures Animation, Hotel Transylvania is getting ready for round 4 with its Transformania coming out in fall 2021.
Their latest adventure fantasy picture Wish Dragon, issued in 2021, was rated 65% on Rotten Tomatoes, however, holds a strong 7,2/10 on IMDB. But you are more than welcome to form your own decision since it's already on Netflix. Their upcoming slate of films includes Vivo in 2021 and an untitled sequel to Spider-Man: Into the Spider-Verse in 2022.
Illumination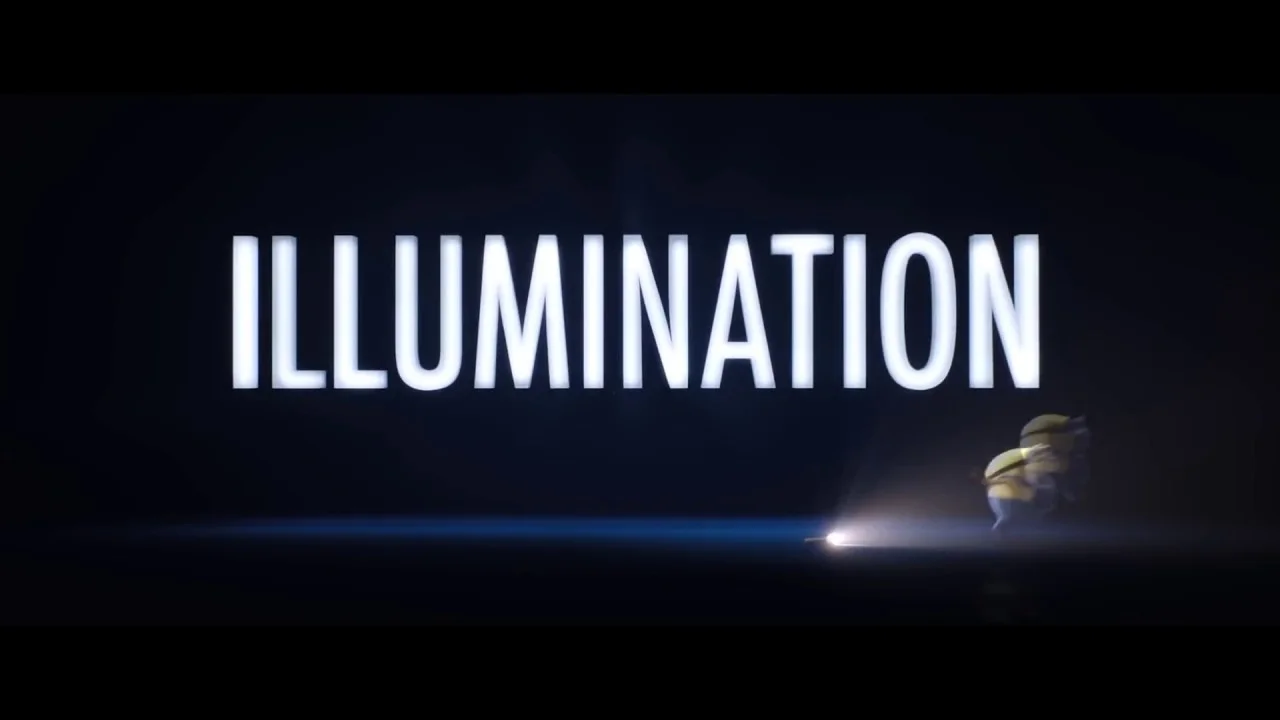 The studio was created in 2007 as a division of NBCUniversal, an American film and animation studio. The animation company has produced 10 feature films and 27 short films in less than 15 years. The stars of the company are The Secret Life of Pets franchises, film adaptations of the world-renowned nursery rhymes Dr. Seuss' books; as well as The Lorax – a famous orange guy with a mustache, and How the Grinch Stole Christmas.
Illumination became one of the most famous animation production companies due to the success of the studio's highest-grossing films: Minions – $1.159 billion worldwide, Despicable Me 3 – $1.034 billion, and Despicable Me 2 – $970.8 million. All three are among the 50 highest-grossing films of all time, and six of their films are among the 50 highest-grossing animated films. The Minions became the studio's mascots, as their fame literally invaded the whole planet.
The latest release of The Secret Life of Pets 2 awaited this year.
Warner Bros
The reason why the Warner animation group logo is so recognizable is due to the stubborn European roots of its owners. Four sons of a Polish cobbler and peddler immigrant Benjamin Eichelbaum, got their efforts together back in 1903 to show moving pictures while traveling around Ohio and Pennsylvania. They couldn't imagine their success until they started acquiring movie theatres, which eventually led them into establishing a motion picture and television production and post-production company operating worldwide in 1923. The largest and oldest American animated video production company now has 3 studios – Warner Bros. Studios, Warner Bros. Ranch, and Warner Bros.
The animation path started back in the 1930s when the company debuted as a producer of the famous animated short film series Looney Tunes. Among the most recognizable animated characters in the world are the endlessly fighting Tom and Jerry, Daffy Duck, Tweety Bird. But, the first star of the Looney word was originally Porky Pig. Bugs Bunny didn't make its appearance until the 1940s. Despite its massive popularity on TV in the 1950s, Warner Bros. studio shut down cartoon production in 1962, continuing producing animated Looney Tunes and Merrie Melodies shorts, which eventually also ceased their activity as an animation production company as well in 1969.
Behind the Looney tunes: the big success of Warner Bros.
Warner Bros. Animation started working on advertisements and fill-in material to accompany older cartoons. In the 1990s animation division focused on Tiny Toon Adventures, Animaniacs. After acquiring DC comics Warner Bros. decided that they will never do Batman black and white, and created a full-color Batman: The Animated Series, along with the Justice League. The company even had an experiment of combining the film and cartoon universes in Space Jam and Looney Tunes: Back in Action by inviting to the film set the classic Looney Tunes characters.
Warner Bros. animation in films
The world went crazy when Warner Bros. issued the Harry Potter movie series, owning the copyrights for everything from the film itself to toys like Harry Potter magic capsules. The studio also works closely with DC comics. They worked on the Batman movie series, and Superman movie series and other DC Extended Universe movies. Warner Bros. even hosted the production of the beloved TV show Friends. Interestingly enough the cast found the iconic orange couch in the basement of the Warner Bros Studios. They decided to use it for the scenes in Central Perk cafe.
Warner Bros have made nearly 7,000 movies and about 5,000 TV shows. Warner Bros. also issued 3D animated films, such as "Storks", "Lego: The Movie" and "Happy Feet". However, it is still famous for its classic smear technique in its hand-drawn cartoons, which originally was merely a time-saving approach that became the key element to that the company was recognized for.
Blue Sky Animation Studios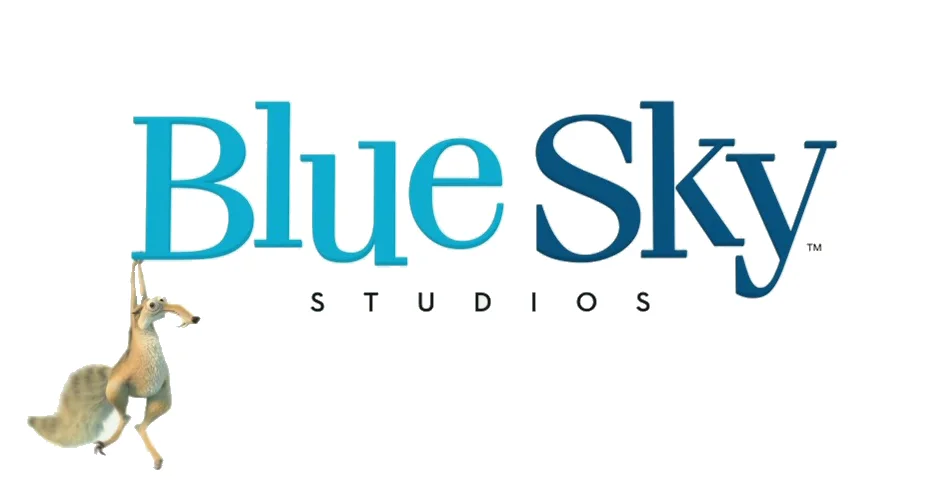 At the beginning of the path, Blue Sky studios mostly produced commercials and visual effects, like simple animated logos and everyday objects. They started working on projects in 1987 as an American computer animation film studio based in Greenwich, Connecticut. With time the studio got skilled in creating more complex, character-based work for clients such as M&Ms and Nickelodeon, and eventually decided to produce their own characters. So it became a CGI animation production company dedicated to character animation.
The company won an Oscar for Best Animated Short Film and a Golden Nica at the Prix Ars Electronica in 1998 for a tale about a widowed Bunny. Due to success, the division has decided to continue making computer-animated films.
Ice Age madness
Originally the Blue Sky planned to hand-draw Ice Age back in 2002. However, issuing this computer-animated marvel helped them to become a major creative force among other top animation production companies. Have you watched all of the 6 Ice Age movies in order? Please, hold your gasp and do not search for Ice Age 6, because there is no such thing.
Technically, there are 5 sequential films. The mascot squirrel, Scratch, monopolized a whole separate animation film No Time for Nuts. Out of the whole collection, Ice Age The Meltdown is the best one on the DVD menu, as it has collected $660.9 million.
The end of Blue Sky; company shut down
Among other memorable works are Rio, Epic, The Art of Blue Sky which combines automated processes of animation with manual effort and artists' skills. Disney purchased the studio, however, it did not save Blue Sky from shutting down. They were planning to issue a webcomic Nimona in 2021. Unfortunately, the COVID-19 pandemic's economic impact deprived the fans of the only opportunity to witness the collaboration of Blue/Disney characters. Disney simply could not sustain a third feature animation company.
Paramount Animation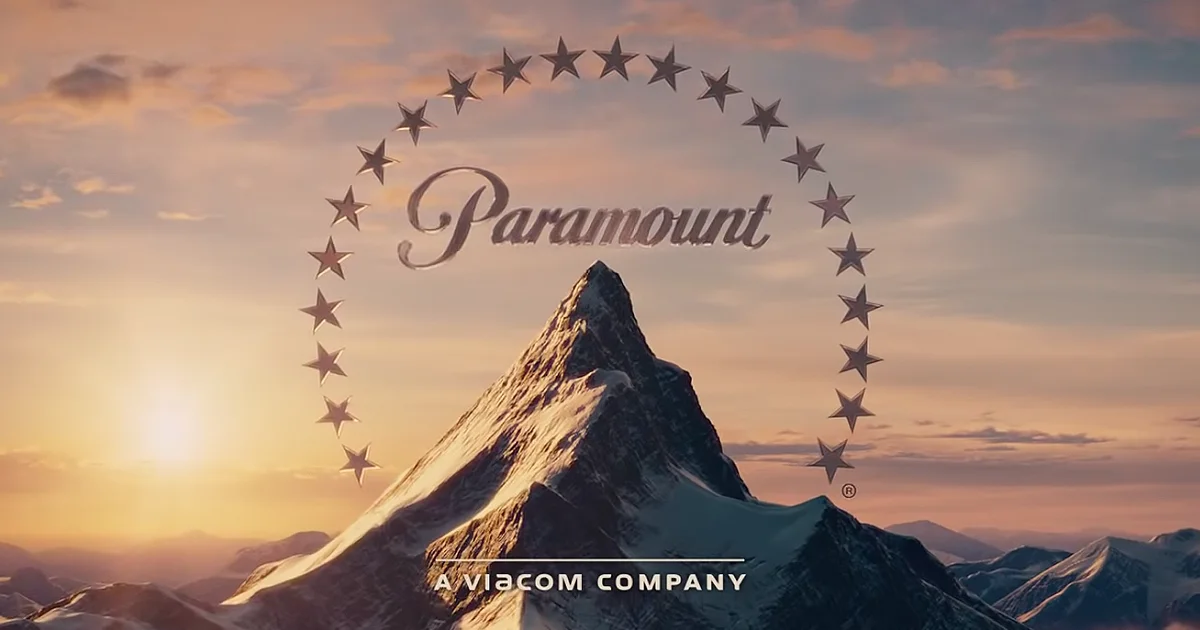 When I was a child, seeing the Paramount logo on the screen meant a cozy movie night with my family. In the 90s the company functioned primarily as a popular film studio, famous for its' catchy American girl movies. Paramount Animation is the youngest animated video production.
Paramount collaborated closely with Fleischer Studios, Famous Studios, and Nickelodeon Animation Studio and released their theatrical films. The latter collaboration gave birth to a sensational animation film The SpongeBob Movie: Sponge Out of Water. It was at the top-3 highest-grossing animation films produced by Paramount getting $325,186,032. The other two were The Adventures of Tintin bringing $373,993,951 and Rango grossing $245,724,603.
SpongeBob animated film success
The square pants character has become an icon for young children. Spongebob quotes became the captions for numerous internet memes that catch on in a blink of an eye. The Spongebob logo maybe a decoration element of various youth organizations and festivities. It has also become one of the most popular images for anything from prints on copybooks, diaries, backpacks to the most unusual of gifts, such as Spongebob chocolate.
Just a couple of years ago Paramount Animation decided to start a new slate of animated features. They announced starting work on cartoon Spice Girls film, a live-action/animated Mighty Mouse, The Tiger's Apprentice. They even claimed to be working on a musical film Under the Boardwalk. Fans of Sonic the Hedgehog must be counting hours for the release of their beloved gaming character.
Spa Studios

The SPA Studios is a 2D animation studio by Sergio Pablos. He is a Spanish animator, director, and screenwriter, hence the name, through the creation of original stories. In the 90s, Pablos came to the US to pursue a career in animation at Walt Disney Animation Studios. His early works are Once Upon a Forest, Hunchback of Notre Dame and Hercules, Tarzan, and Treasure Planet. Sergio Pablos is the creator of the Despicable Me franchise, Smallfoot.
Separation of the SPA studios
In 2019 Sergio Pablos Animations became separated from other animation production companies. The owner wrote and directed Klaus. It won 3 Annie awards and a BAFTA. Today, the SPA studios is a unit that functions between the US and the creator's homeland – Spain, where Sergio Pablos works as the Creative Director.
Conclusion
The animation industry is a continuously changing sphere with an enormous amount of potential and a constantly developing growth curve. Animation production companies follow paths but seek similar goals. Telling stories right might be one of the hardest things that could be done. However, the success of each of these companies started from a dream. All these companies devoted hard work, consistency, belief and invested a lot of effort into developing their vision.
At XPLAI we believe that animation is not only for entertainment. It can inspire and change lives, and the world for the better. Combining technical expertise with the right pitch and a clear vision can open the doors to a fantastic world of clarity through incredible animation.
FAQ